Kerio Outlook Connector Offline Edition (KOFF) is a Microsoft Outlook extension that you can use to manage your Kerio Connect email, events, contacts, and tasks in Microsoft Office Outlook email client.
The Offline Edition synchronizes all changes with Kerio Connect once you reconnect. KOFF caches all the account data on the local PC. This article provides step-by-step instructions on how you can install the Kerio Outlook Connector extension.
Prerequisites:
Visit the Kerio Connect product pages for supported versions of operating systems and Microsoft Outlook. Install and run the Microsoft Outlook application at least once.
1. Type your server address on the web browser and click on Integration with Windows to download the installer.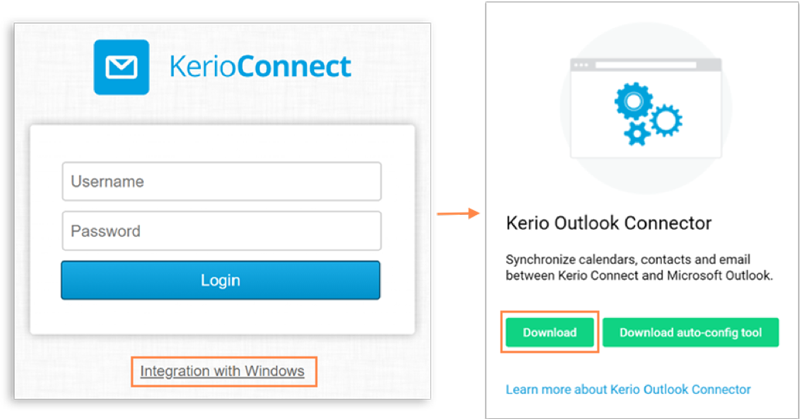 2. Run the installer once it finishes downloading.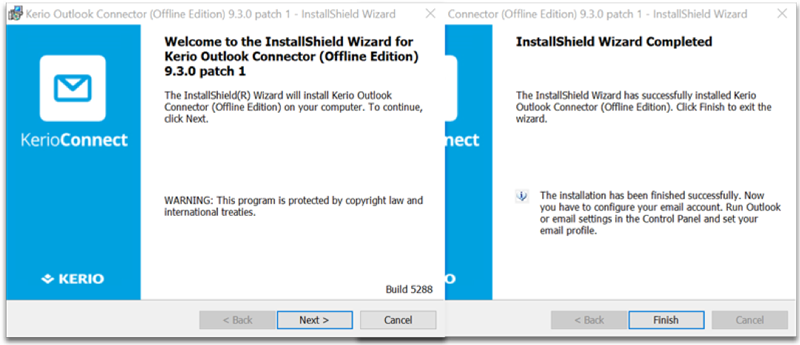 3. Search for "Control Panel" in the search bar and click on Control Panel.
4. On the "Control Panel" window change the view to Small Icons to see all the options and then click on Mail (Microsoft Outlook 2016).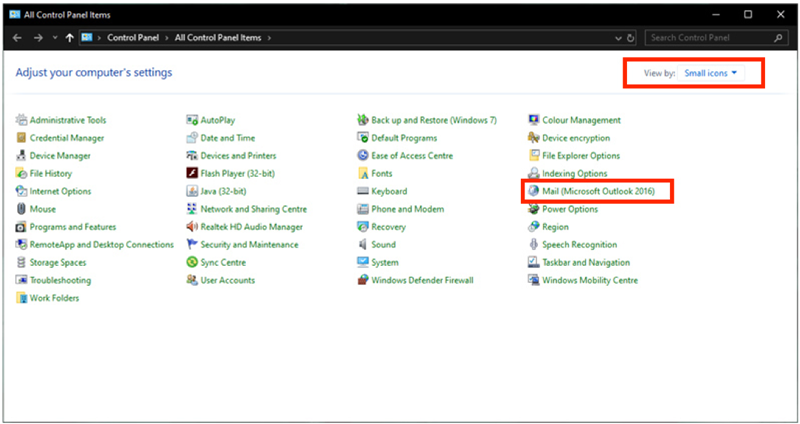 5. Click on Email Accounts > Add New then under Other, select Kerio Connect and click Next.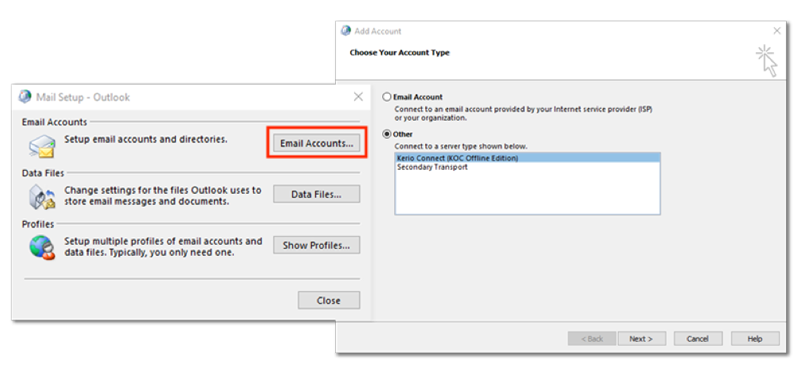 6. In the Kerio Outlook Connector window insert your server details. For the server name, you can use your server address. Press Retrieve Info to confirm if the details are correct.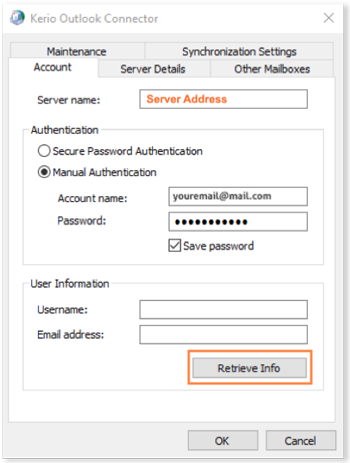 7. If your authentication details are correct, once you open Outlook, your email, calendar, tasks, and contacts will synchronize.