1. With the Outlook app open, click on Outlook at the top and head to Preferences to configure a new email account.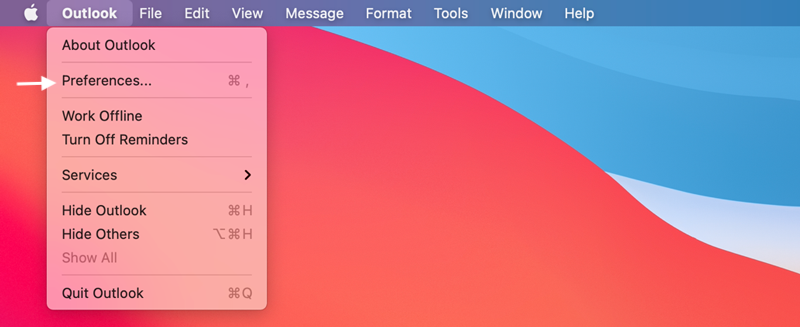 2. Select Accounts to add a new email account.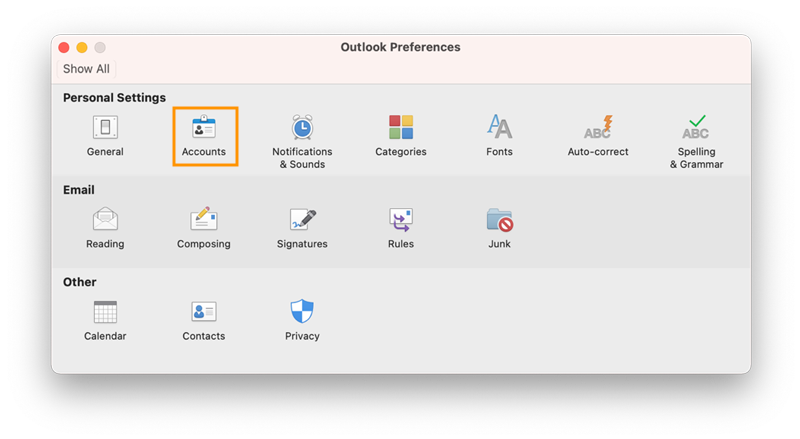 3. Write your email address and click Continue and select Exchange.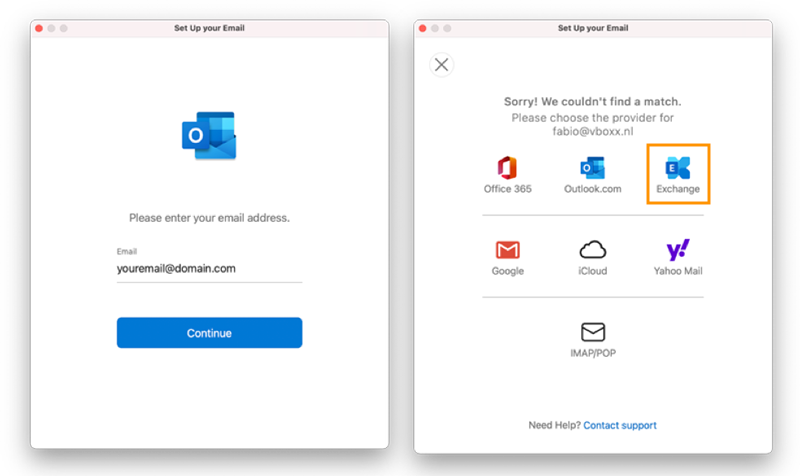 4. Fill in your account details and use server address as the server, and click Add Account to conclude the process.