Note: The steps taken may slightly vary but the configuration for Android always follows Settings > Accounts > Add Account steps. 
1. Om Kerio Connect op uw Android apparaten te configureren, kunt u naar Instellingen gaan en daar op Een account toevoegen klikken.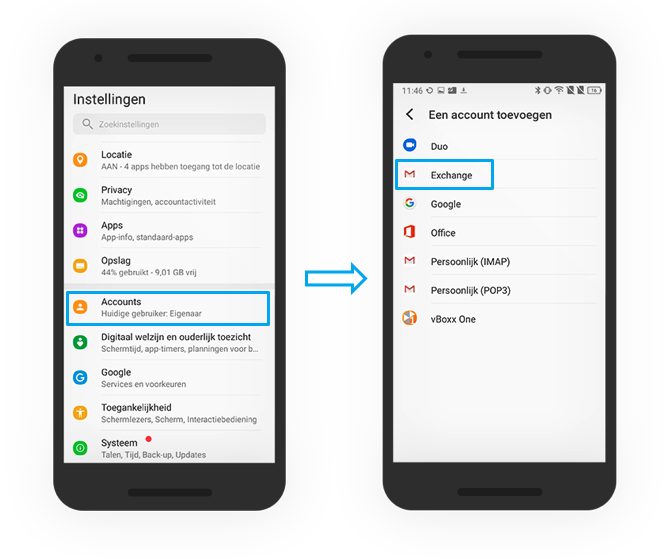 2. Vul uw accountgegevens in. Gebruik hiervoor uw servernaam als exchange-server.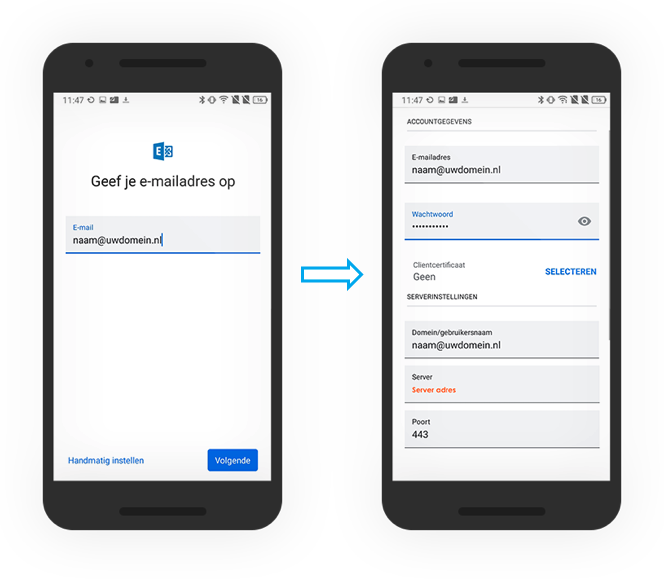 3. Als er gevraagd wordt om de kerio.vboxx.nl server te autoriseren, klik dan op OK en daarna op Volgende om het configuratieproces af te sluiten.