Exchange Active Sync account on Android
This article describes configuration in 6 easy steps of a built-in Exchange ActiveSync account on Android devices.
It is not possible to configure ActiveSync account on other than default HTTP or HTTPS port. The built-in Exchange ActiveSync client on Android devices does not support it.
This article is based on Android 2.3.4 running on Samsung device
Client Configuration
Manual Configuration
Step 1:
Go to your settings on your mobile phone and go to ''user and backup'' in the list.
Press the Settings button.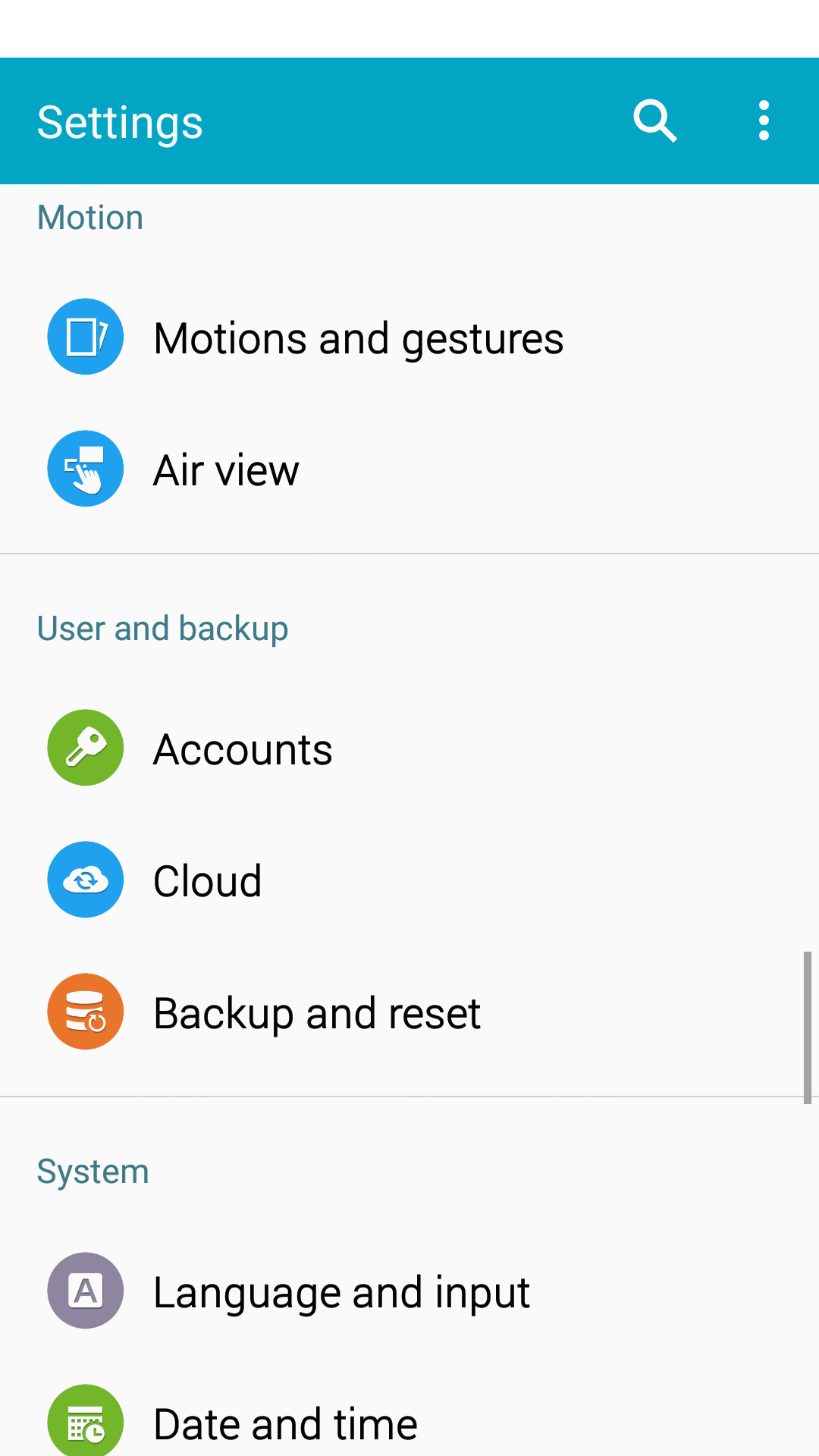 Step 2:
Select this option and a list of existing accounts will be displayed. In case there are no Exchange Active Sync account you have to Select ''Add account'' option to add a new sync account.
A list of available account types will be displayed. In this list select the Microsoft Exchange Active Sync account type.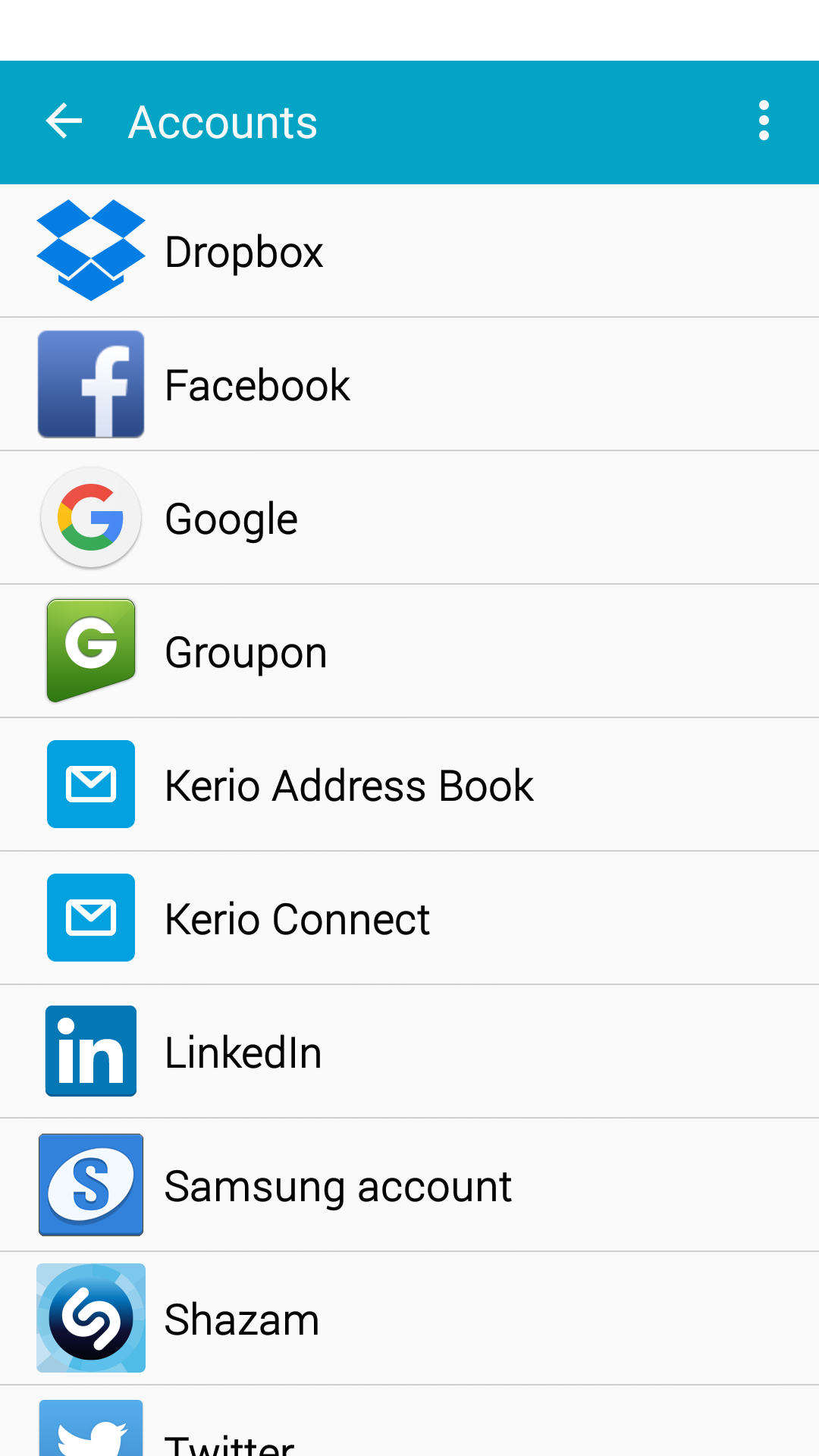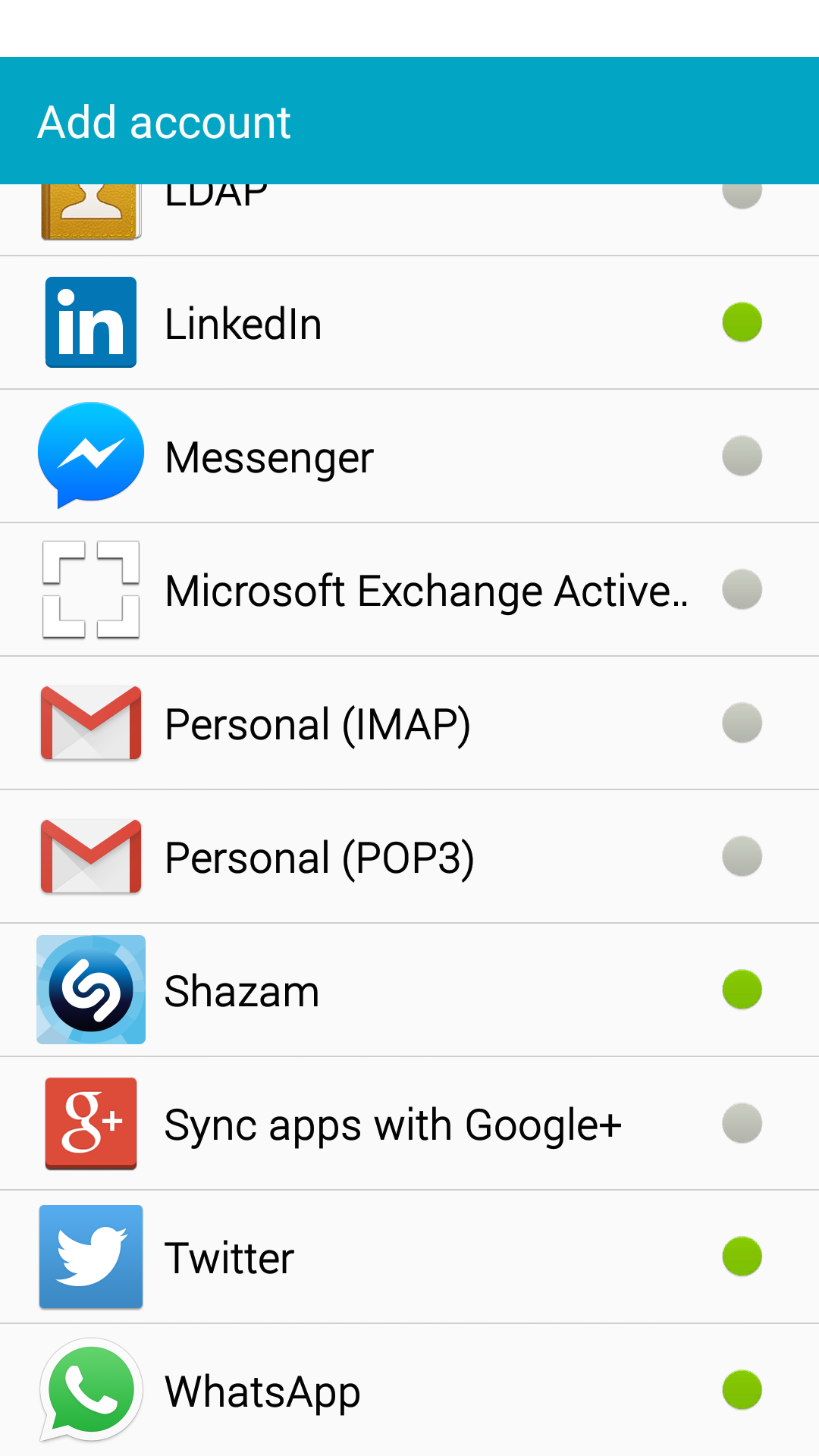 Step 3:
When selected the Microsoft Exchange the Exchange activeSync assistant appears. Fill in the email address including the domain name part and fill in the password. Select Manual Configuration and follow the next screen.
On a second screen fill in rest of the information.  We recommend to accept the ''Use secure connection (SSL)'' for your own
Safety. When finished select Next.
Note: When you don't use your own server the Exchange server name is: kerio.vboxx.nl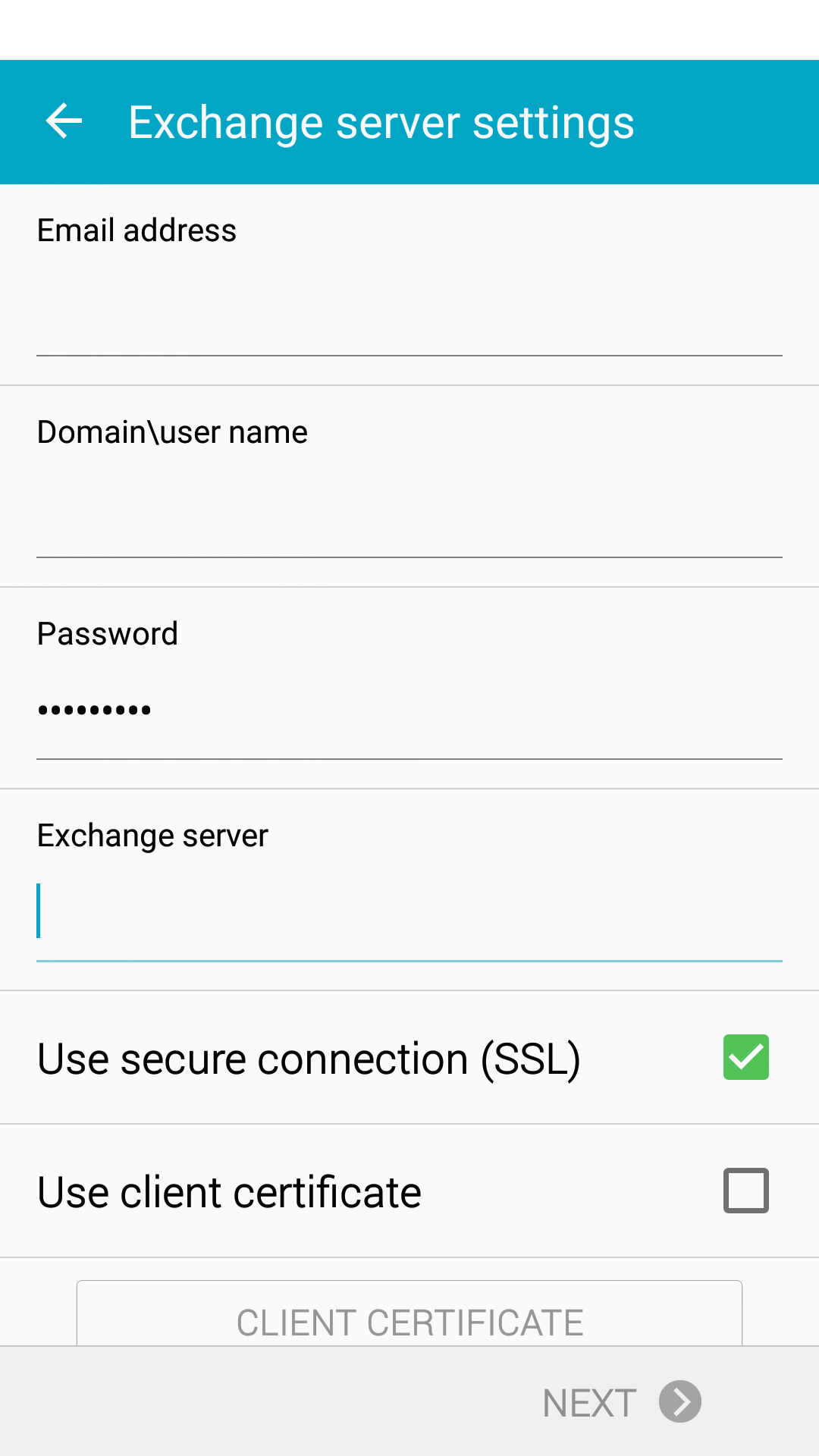 Step 4:
Acount options
You can configure some basic account synchronization options.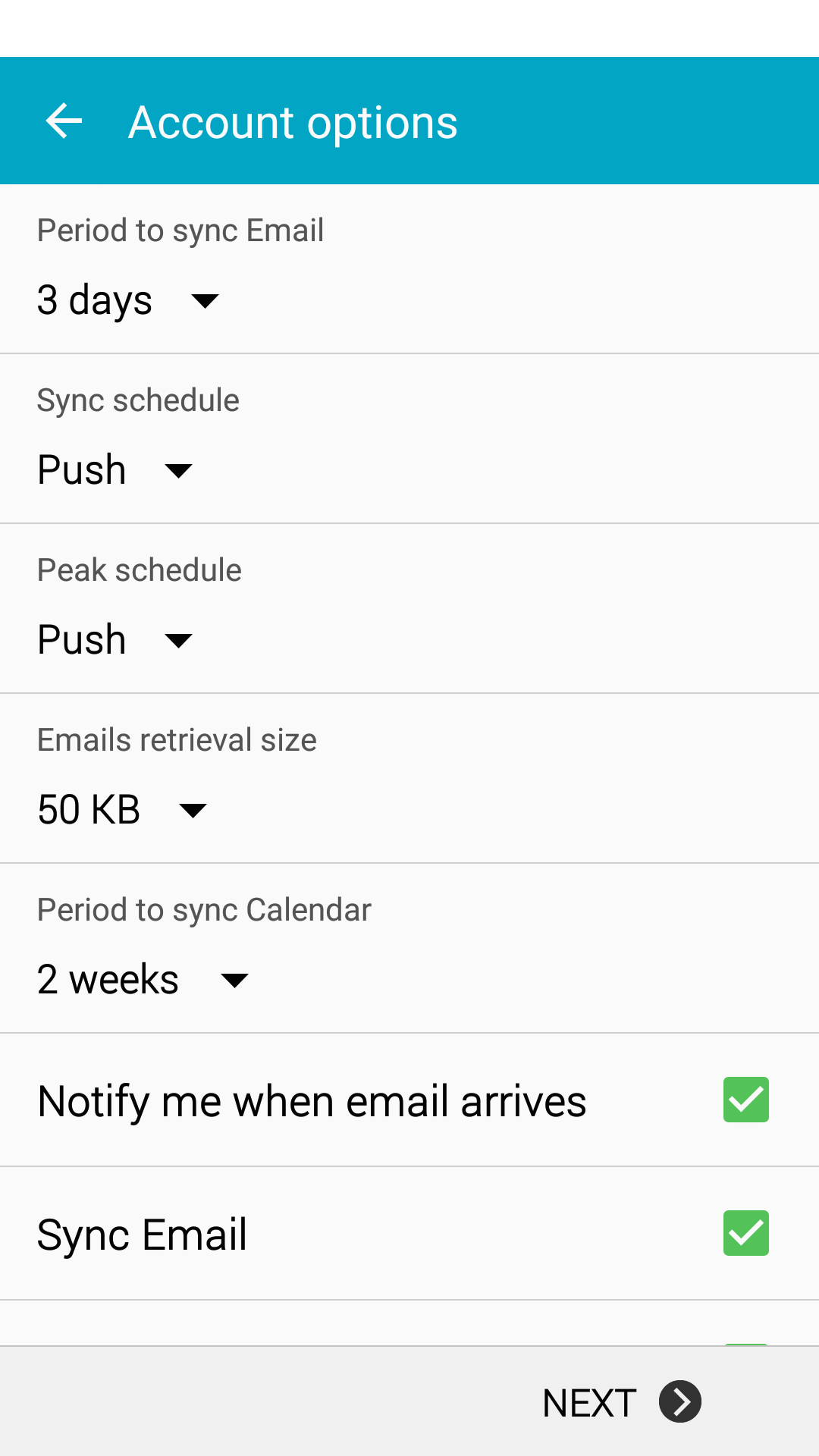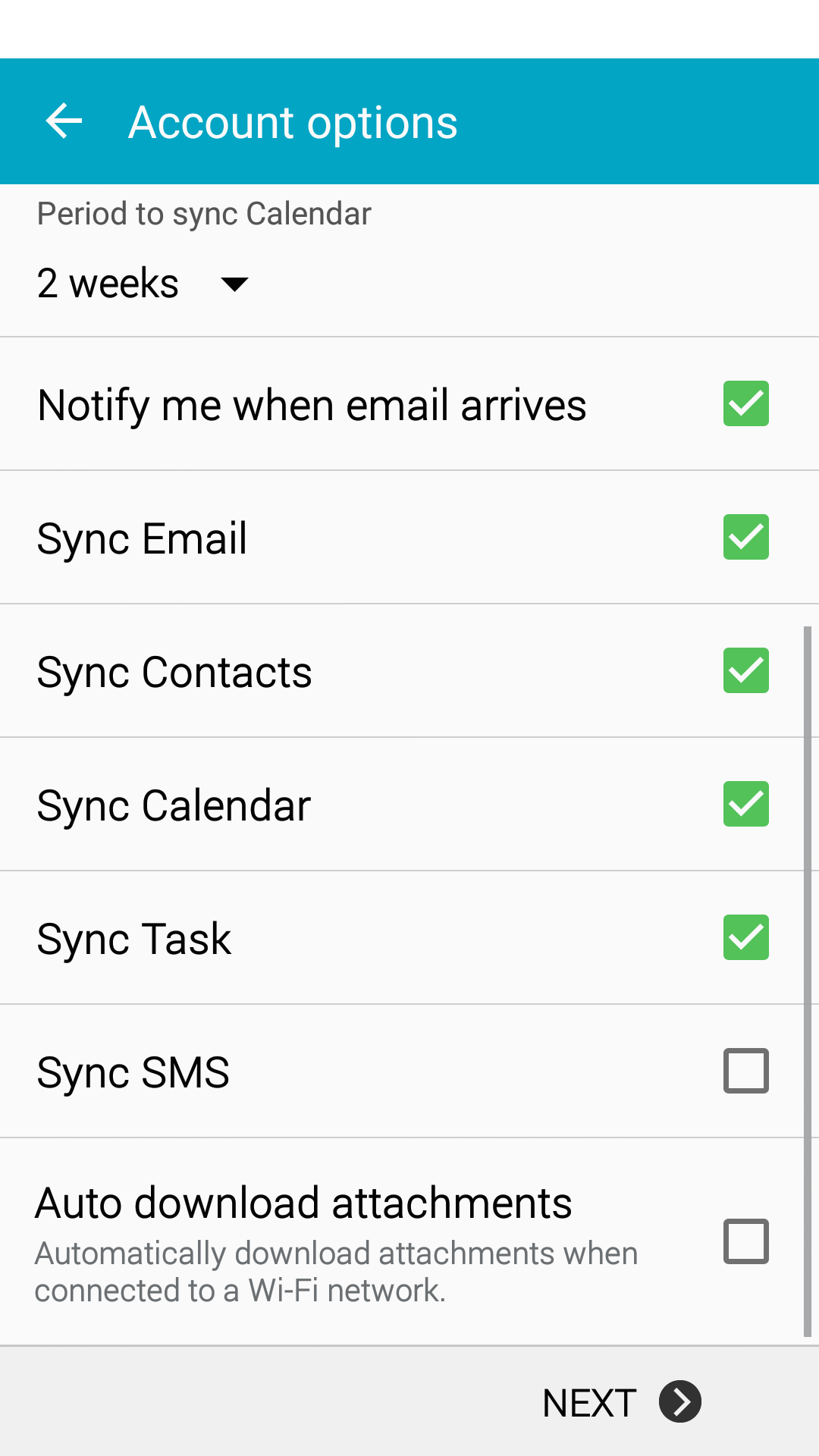 Step 5:
When the account configuration is confirmed, the configuration wizard asks you to activate several security features (these were previously confirmed during the account configuration). Select the Activate button.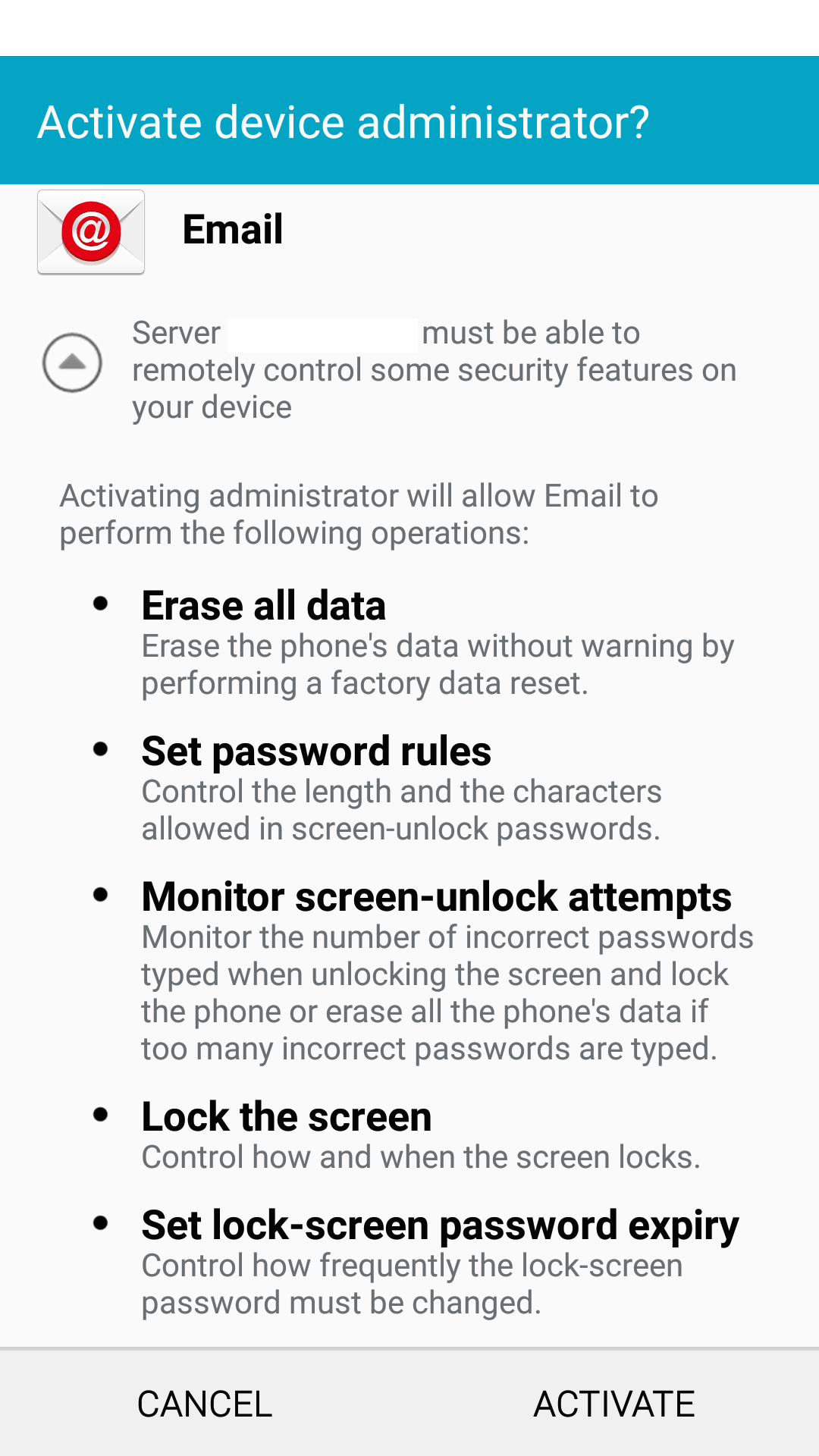 Step 6:
You successfully configured your Android device to receive emails, calendars and contacts from your Kerio Connect account. Go to "
features
" in our knowledge base for more information about these features. To fine tune your default settings, you can navigate to account options. You only have to fill in your account name and you are done.