Configuring an Out of Office Message
An Out of Office message is an automatic reply that Kerio Connect can send when you are not in the office.
In case you go on holiday, you can let your business partners and customers know that you are away. You can configure an Out of Office message and conveniently and automatically inform that you are away.
Click your name in Kerio Connect Client and select Settings.

In section Out of Office, select the Send "Out of Office" messages option.

Write your message.

You can specify a time period when Kerio Connect sends this automatic reply.

Save your settings.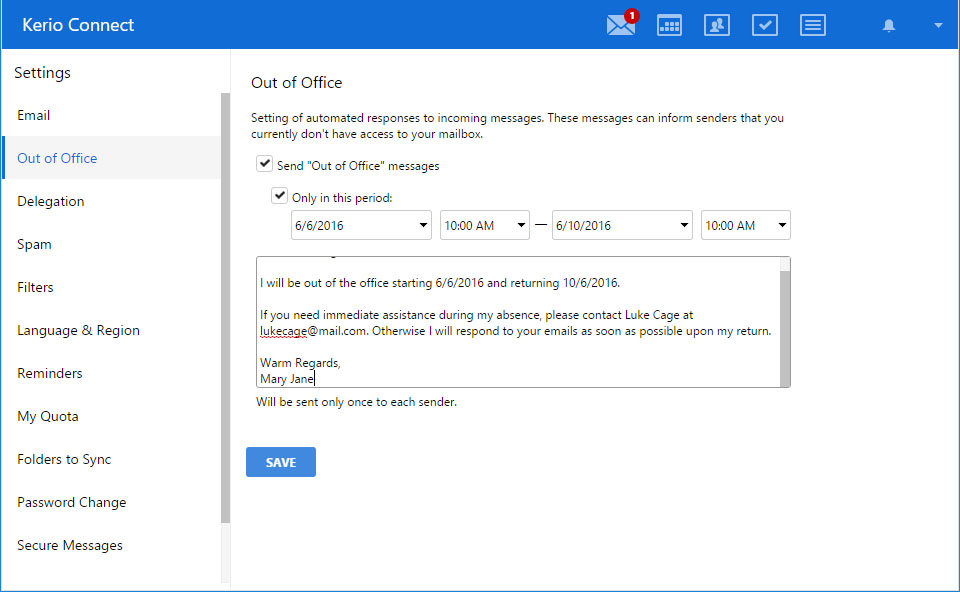 Note: Kerio Connect only sends the message to each sender once.