Sharing files with guest users
 You are able to share your content with guest users by using your Agent or web portal
 1. Sharing with the Sync Agent: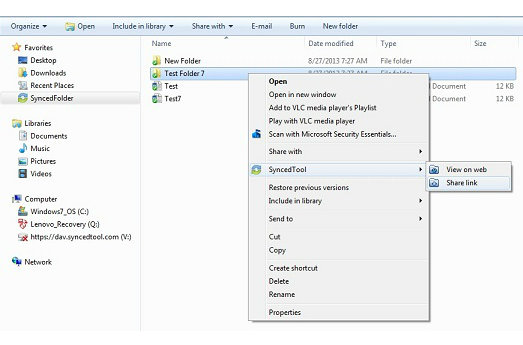 2. Sharing in the Web Portal:
3. When you want to share a file or folder with a Guest User you have to choose ''Secure Share''. After sharing your files with Secure share vBoxxCloud automatically made a Guest user for the abandoned e-mail address.
4. The Guest user will only see the following screen
Managing guest accounts - End User
1. These types of Guest Users Also can be managed and created beforehand by creating them in the web browser. The Guest Users will automatically get a e-mail with their user settings.
Sharing with external contacts
Sharing with external contacts is easy, you can simply Right Click the file or folder and click Share.
Shares Overview

 
If you want to have an overview of the files that you shared or which items were shared with you. Go to My Files, then Shares and you will get a complete overview of your shares. 
Team Shares: all the root folders you have set up in your organizational structure.
Items You Have Shared: all the folders you have shared manually with Guest Users, Normal Users, and External Emails. To see which users are you sharing the files you can click

.
Items Shared with Me: all the folders shared with you by other vBoxxCloud users.