How to solve 'Unable to connect to sync agent' in Windows?
On very rare occasions, Windows can have difficulties in opening the sync tool. Because it prioritizes windows services it may influence how programs should open. This article will help you make sure the sync tool initiates/synchronizes automatically and correctly.
What is Automatic Delay?
Windows services typically start when you turn on the computer. On some machines it may be necessary to delay a specific Windows service loading time for the computer to boot properly. In other cases it can be a way to make sure that a particular service starts.
Note: If you have installed the vBoxx Sync Tool on a machine running Windows Server, make sure the "Enhanced Security Settings" are turned off.
By following the follwing steps you will solve this problem.
 On Windows Vista, Windows 7, 8 or 10
1. Right click on the task bar and access the task manager.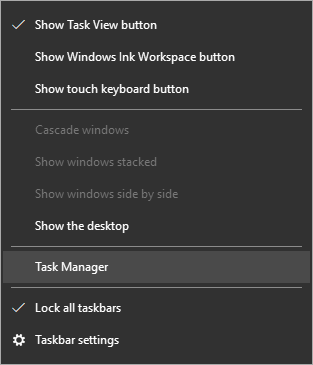 2. In the task manager window first, select the tab Services and then click Open Services.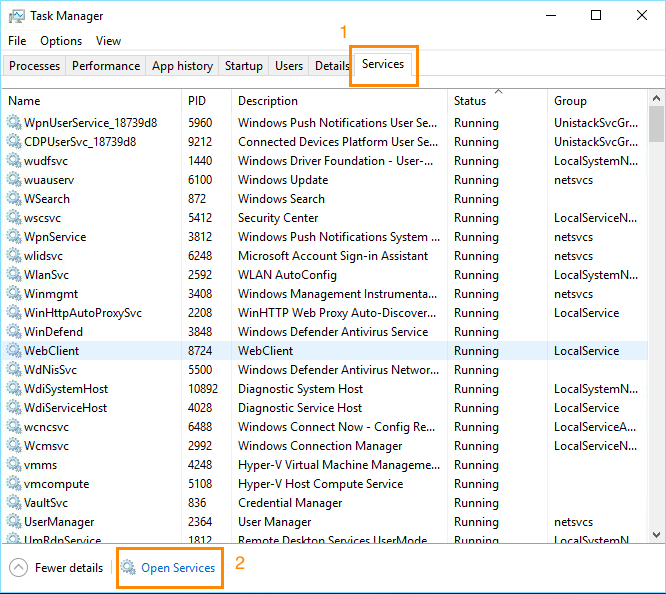 3. Search for vBoxx Sync Service or search for your custom Sync Service name if you enabled the branding feature.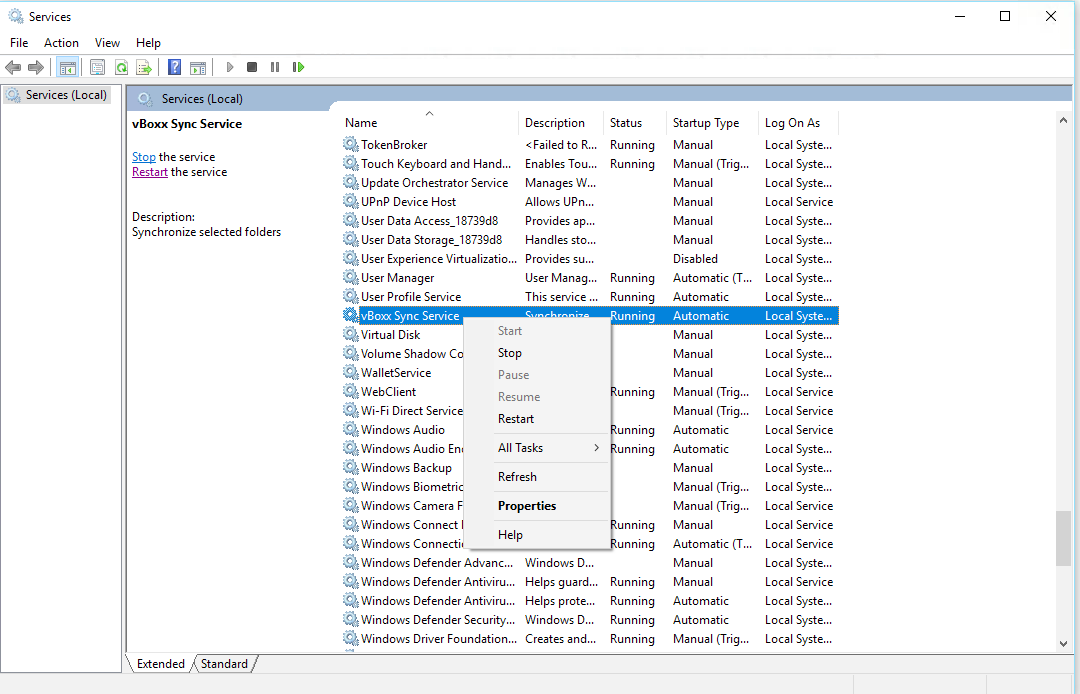 4. If you just need to the restart the service, right-click on vBoxx Sync Service (or branded name), and select restart.
Optional: 
To make sure sure the vBoxx Sync always starts and is not affected by other applications you right-click on vBoxx Sync Service (or branded name). Select  "Properties".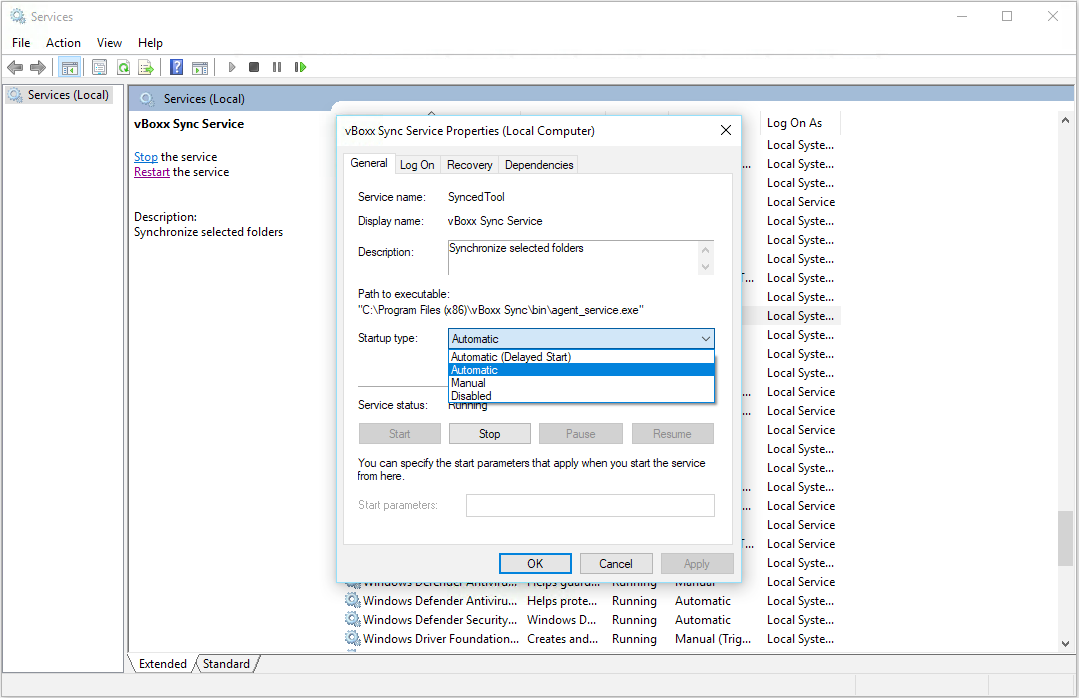 Under Startup type you can now choose "Automatic (Delayed Start)"
Note: This configuration will slow down the sync tool startup, but it will prevent any block from other apps such as anti-viruses.