User accounts represent physical email boxes. A user account is the primary email address of the account and also represents the username for authentication with the mail server.

An account, however, can have multiple email addresses. Every email sent to an extra address or the primary address will end up in the inbox of the account. Filters can be created to automatically sort emails in folders.
Each account can receive separate access rights to the admin interface, public folders or shared folders. 
1. Make sure you have enough licenses available to create users. If you don't have enough licenses, you can upgrade your Kerio license or order a new license in the vBoxx Client Portal.


Read: How to upgrade your Kerio Account.


2. If you have enough users available type https://yourserveraddress/admin on the web browser and log in with your Administrator details.
3. Click Add > Use Template and select the license you have ordered.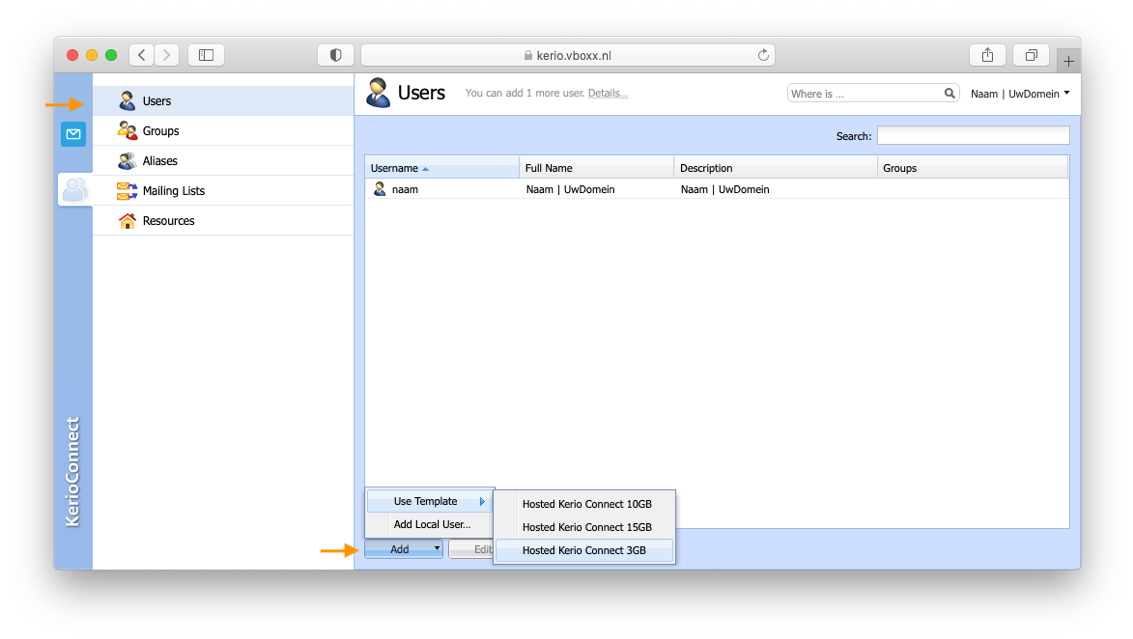 4. On the General tab, type a new username and password for the user. Afterwards you just need to send the login details to the user.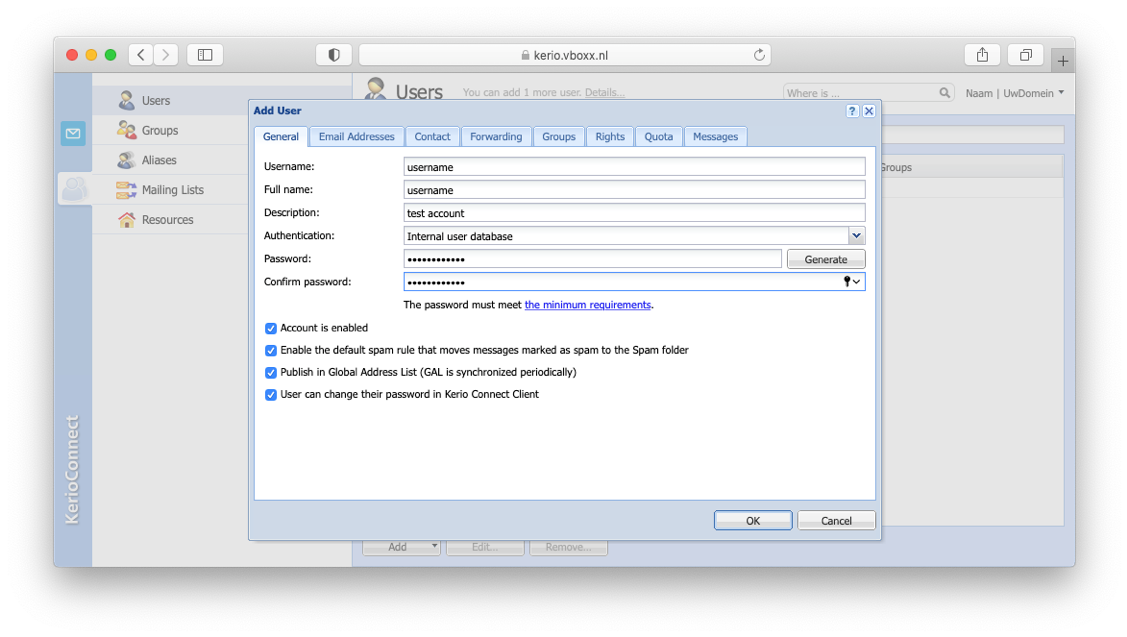 Note: Usernames are not case-sensitive and cannot include spaces and special characters.
5. Click OK.