Connect your Kerio connect account with your Apple mail
This article describes configuration in 6 easy steps how you can connect your Kerio connect account with your Apple mail
1. Every intergration of Kerio Connect with an Apple mail is unique for each user. Therefore you have to download your own Kerio Connect Account Assistant. You can download the Kerio Connect Account Assistant by logging into your webmail and go to your name right above and click on "Integration with Mac".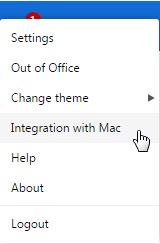 2.
Click on
Set up my Mac
and download Kerio Connect Account Assistant to your computer.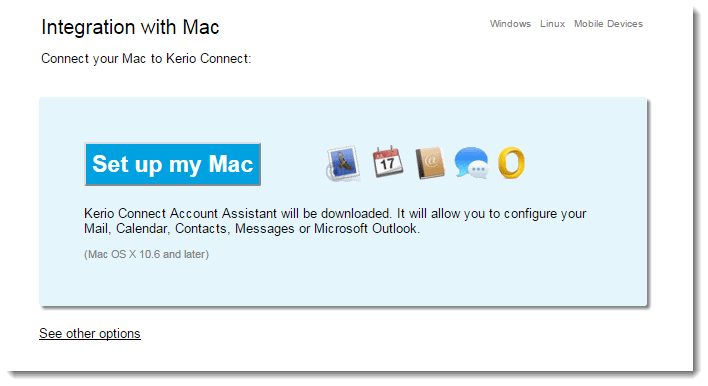 3. Once the download finishes, the installation program gets started — confirm installation and run it
4.
Select which products installed on your computer to configure (you can configure any of them later) and click
Continue
.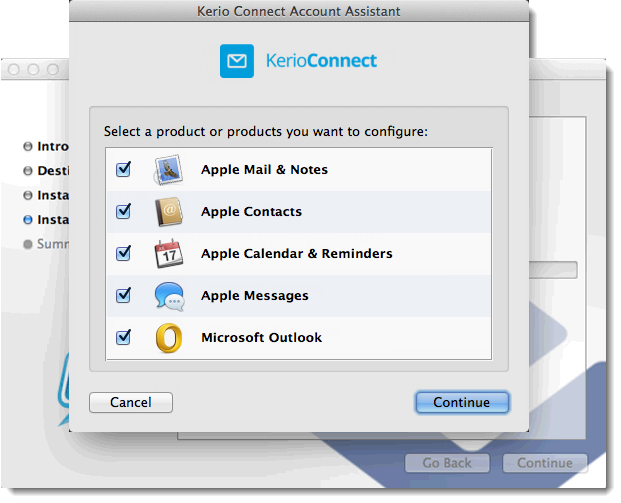 5.
Enter your Kerio Connect Client password and click
Continue
.
Now the configuration application verifies your identity and server connection.
6.
Click
Configure
to run the configuration of the selected applications.