Kerio Connect Configuration of Microsoft Outlook for Mac
This article describes configuration in 3 easy steps how you can connect outlook with your Kerio connect account
1. Open Microsoft Outlook on your Mac.
2. Select Accounts in the Tools menu above. To make a new account click on Exchange or office 365 to add your kerio connect account.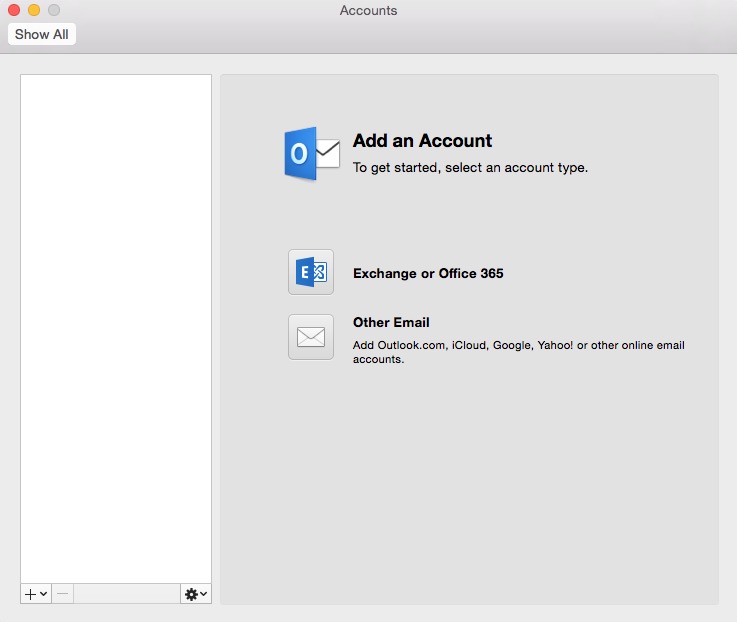 3. Enter your Kerio Connect account and Fill in the information as follows:
A. E-mail address
B. Authentication method
C. User name, your username is your email address: username@domain.
D. Password, the password used for accessing your account in Kerio Connect.
Configure automatically
If this option is enabled, the application attempts to connect automatically.
E. server, your server name.
When you don't use your own server the server name is: kerio.vboxx.nl.
Confirm by Add Account and your outlook mail is succesfull connected with your Kerio connect account.